I took some pics of Pretty little Zoe last night. I got some filters for my camera and I thought I'd play with them. I didn't see much of a difference but I don't think it was really the right conditions for the Filters to make any difference. I got to spend some alone time with Zoe and got some cute pics though. Poor Zoe has been neglected this week since her big brother is being potty trained.

Here she is smiling at the dogs (she loves our dogs!)





Ball hug (Edit 1)


Ball Hug (edit 2 with texture)
This picture was taken with the polarizing filter on the camera. The colors did look slightly more bold I thought. I need to take pictures of a reflective surface like water or glass to get the full effect of this filter.


I love her little "duck lips" that she makes. it's too cute!


I just love her expression in this one!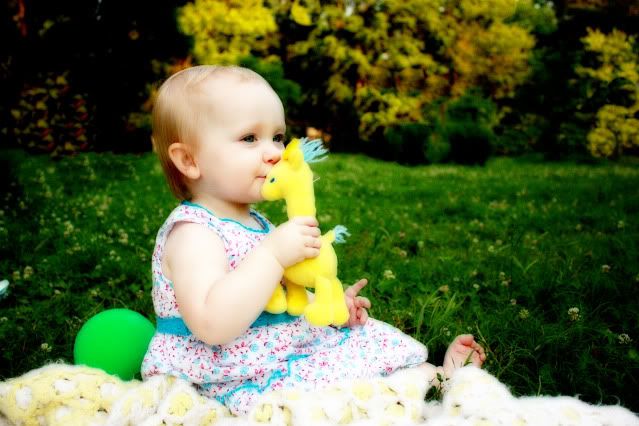 Zoe loves to give kisses lately and she started kissing this giraffe, too cute!



Mommy and Zoe Self Portrait. Aren't her eyes beautiful?